Here are 14 of our most frequently asked questions, If your question is not answered here, please Email us.
General
"What is your main Market niche?"
We offer Eco-friendly products made from environmentally materials:
1. Recycled materials - RABS, RPET, RTPE, etc.
2. Natural materials - Wheat straw, cork, bamboo, PLA, etc.
Our main markets are in Europe, USA, and Korea, in promotion and retail business.
"Where are you based?"
We are based in Guangzhou, China, the city of Canton Fair.
"Do you have RCS certification for recycled plastic products?"
Yes, we got RCS certification in 2021, for all products made of recycled materials, we are able to offer TC as whole supply chain proof and printing RCS logo on both product and package. If you also have RCS certification, we can print your RCS No. on product.
"Do you have FSC certification for bamboo products?"
Yes, we got FSC certification in 2021.
"How long have you been in this field?"
We started as a sourcing company in 2013 (WeApple Sourcing). For the last 3 years, more and more customers have entrusted us to resource environmentally-related products. The demand for our Eco-friendly products has surged sharply. To deliver the best of our service, we established Ecofamile, focusing on providing Eco Mobile Phone Accessories.
"Are you a trading company or manufacturer?"
We work as a supplier and have partnered up with a manufacturing factory established in 2007. In this way, we get benefits from the R&D department and their mastery in manufacturing Bluetooth speakers, wireless headsets, and other consumer electronics.
---
Products
"What are your main products?"
Eco-Friendly Mobile Accessories:
Such as Wireless chargers, Bluetooth speakers, mobile phone holders, mobile phone cases, TWS wireless earbuds, etc.
"What certifications do you have for your products?"
90% of our products are exported to Europe and North America.
Certified for Europe and North America
· CE
· RoHS
· FCC /CA65 Compliance
Certified for Korea and Japan
· KC
· PSE
"How can you assure the quality of your products?"
Kindly check out our quality control system below.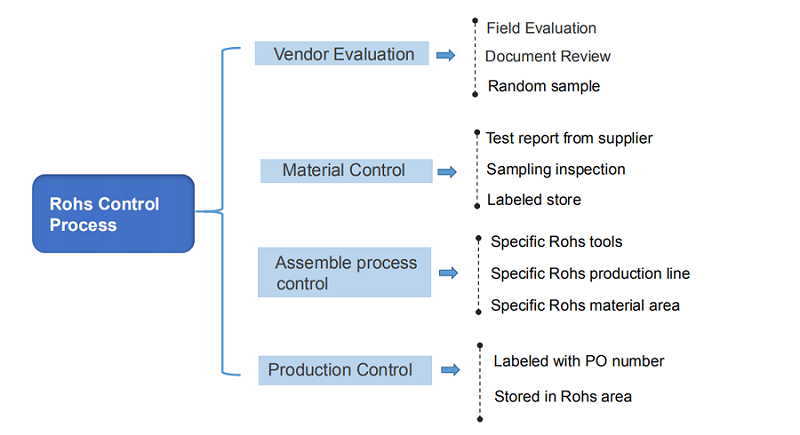 ---
Services
"Do you offer OEM/ODM service? What's your MOQ?"
Yes, OEM/ODM services are the core of our business. We offer you full control of your brand at every step.
Our R&D team works for bringing our custom designs to life.
You can get
· Logo printing on product
· Customized Packaging
· Manuals
We offer reasonable MOQs for every item ranging from 1000-3000. You can avail of our service at lower MOQ for trial at the beginning.
"Can I buy samples for quality evaluation?"
Sure, sample quality evaluation is always the first step before a long-term partnership. We are happy to provide samples for your closer checking.
"Can you cooperate or apply for the certification at our request?"
Yes, please get in touch with us and put forward your concern, we will cooperate suitably.
"What makes you different from other suppliers/companies?"
1) We Specialize in Eco-series products. With years of experience, our sales team understand our customer needs and assist them on flexible times on every step to deliver desired quality.
2) Manufacturers trust us. You can take advantage of our strong relations with manufacturers to get better prices than a new name could get from the manufacturers.
3) We also develop our new models to stay ahead of the competition which will help you stand out from others.
Our major steps are but are not limited to the following.
· We develop PCBA boards and case design
· Open molding
· Buy raw materials
· Produce casings and work with a reliable and certified partner (to assemble for us)
---
Payment
"Do you accept L/C or OA?"
For sample and freight cost, we accept TT, PayPal, Western Union.
For bulk official orders, we mostly work by TT 30% deposit before production and balance before shipment or in 7 days against the copy of bill of lading.
We are flexible if some projects need other payment terms such as L/C or OA, let's discuss.
---
Shipping
"What's your lead time?"
It depends on the products and your specific requirements, mostly 15-35 days for common OEM orders (Logo printing, package, and manual customized).
"Could you arrange shipment for us?"
For the FOB payment term, we arrange shipment to the warehouse ensuring the forwarder's advice.
We can help you if you want to ship to Mainland China Warehouse.