Recycled plastic costs soar, and so do packaging costs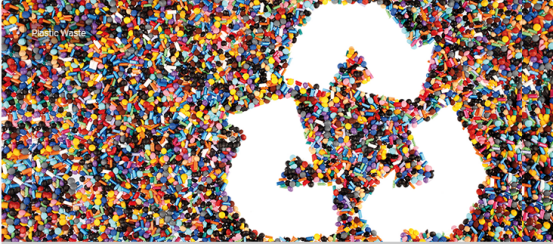 The availability of recycled material has become a real issue as European processors have increased demand for recycled material for packaging.
In 2022, following the revision of the Waste Transport Regulation No. 1418/2007 in Europe, the rules for exporting waste plastics from Europe to non-OECD countries were clarified, and there was a positive sentiment in the market. In 2021, EU traders will need to face a lot of uncertainty when exporting plastic waste to non-OECD countries. Most importing countries responded positively to the EU when asked if they would allow exports to the country.
After the amendments to the Basel Convention came into force on January 1, 2021, it was assumed that India, Pakistan and Bangladesh were either already on the green list or had already indicated to the European Commission that they would allow plastic imports. But when Amendment 1418/2007 to the Waste Transport Regulations was published in mid-October, it was noticed that exports to India and Pakistan still required notification procedures, while Bangladesh had banned the import of waste plastics from Europe.
Recyclers in these countries have been working hard to change this, and it looks like the problem is caused by unclear policies or even miscommunication. Fortunately, this problem has now been solved.
Procurement Worries
In addition to the problems encountered in international trade, the stability of the supply of plastic waste in Europe remains a big problem for exporters and recyclers. The amount of high-quality waste that can be collected for export continues to decrease. Many processing companies are looking for ways to equip their factories with small recycling equipment in order to recycle their own waste plastics and reduce their supply to the market. As a result, the scarcity of waste plastic drives up prices.
Since the end of 2021, the price of LDPE film stock has increased by 30-40 euros per ton, due to the insufficient supply of high-quality scrap. The ex-factory price of natural LDPE has exceeded 500 euros per ton. And European recyclers need to spend more than 600 euros per ton to buy the same type of waste plastic. In this case, recyclers in Asia are under enormous pressure to buy only a minimum amount of scrap plastic from Europe to keep factories running. Such prices are not sustainable for them in the long run.
Pellet Demand
Another reason for the surge in waste plastic prices is higher demand for recycled pellets. Many manufacturers are seeking to reduce their carbon footprint by using a certain percentage of recycled plastic in their packaging, even though there may be technical and quality issues when replacing standardized virgin material with recycled material. This work to increase the use of recycled materials in packaging has been on the agenda of many European countries, and some countries have decided to enforce this policy in order to promote the development of a circular economy.
For example, the UK announced that from April 1, 2022, a plastic packaging tax of £200 per ton will be levied on plastic packaging that is manufactured or imported into the UK in an annual volume of more than 10 tons and uses less than 30% of recycled plastic.
Oil Prices Increased
The price of waste plastics is expected to remain high, and in Europe waste plastics are more popular than virgin materials. Since the beginning of this year, buyers and processors have not purchased new materials because the price of waste plastics is unaffordable. While they expected prices to fall, they did not, due to erratic supplies and high raw material costs. Nymex reported WTI crude at $75 a barrel.